When traveling to a destiny, tourists must thing about the rules and laws of this country, state, or municipality. This way tourists are safer. Pantanal safari issues, can happen and we want to help you to avoid them. One of the Pantanal Safari issues we have is Piratic tour guides. On some Pantanal Safaris, those are people who are not working legaly by the law. they are unprepared and they don´t have the skills to make the job with safety and quality. The police might block with orders of the Tourism board of Brazil. Embratur. Police is checking at the entrance gate of the Transpantaneira, if your guide has a license. Moreover, the police is controlling the boats. If your tour guide has no lincese, the Police control might stop the tour and in case the boat driver has no license to drive the boat, they must even arrest the boat.
Pantanal Safari problems
One of the big Pantanal Safari issues, tourists might face is, the Transpantaneira Park road can be dangerous. Its a dirt road with over 130 bridges and many of them are wooden. Nevertheless, in the rainy season the road is very slippery. Furthermore, after kilometer 60 the road has almost no gravels. The road is high and if you fall to any side your tour can turn into a bad experience. Surely, the mud is not the biggest problem.
To avoid all these Pantanal Safari problems, the tourists must hire a legal agency, working with regularity with the laws of the brazilian tourism Board
EMBRATUR
. They are proffessional and they have the skills to make a great experience out of your vaccation days.
The agencies
have the infrastructure to make this trip in the Pantanal. Undoubtedly, they have the right proffessinals, as the naturalistic tour guide, as the Jeep driver and the boat driver.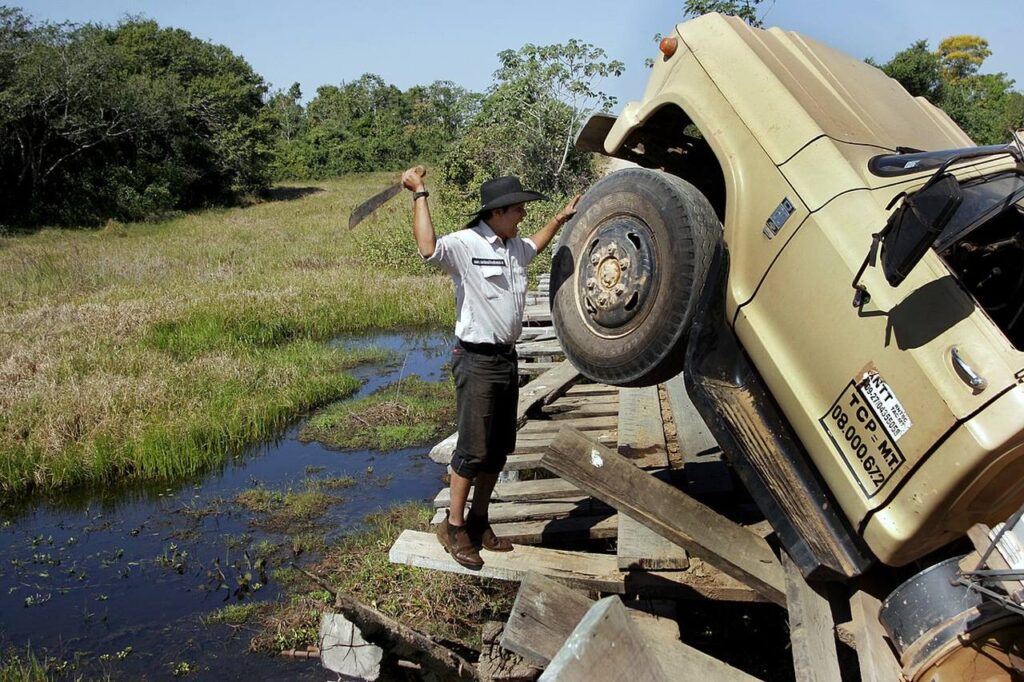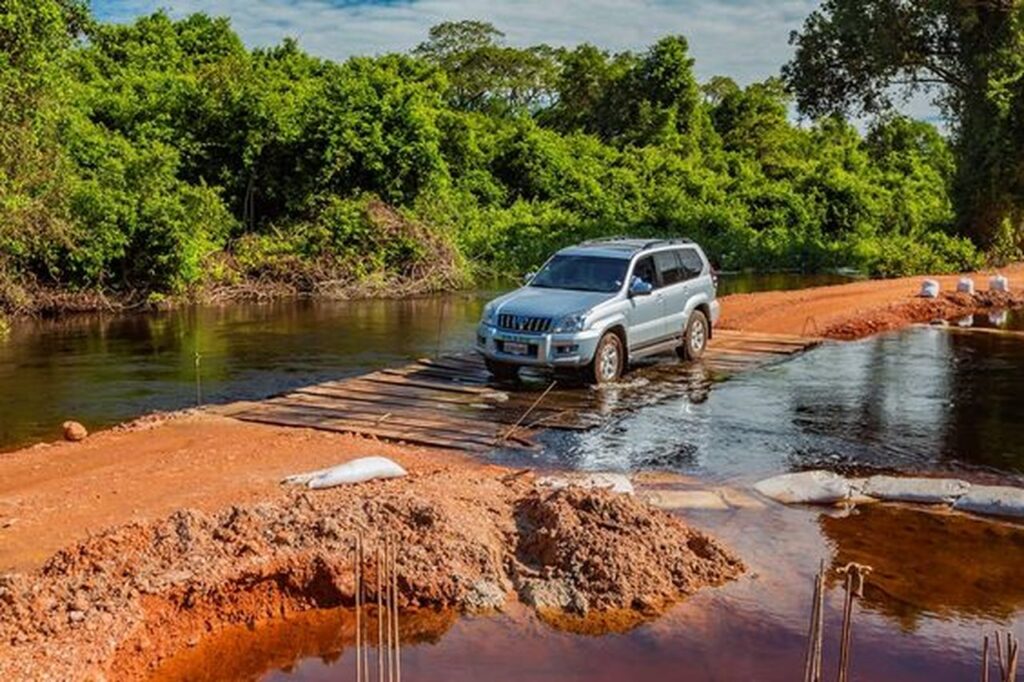 Jaguar tours or jaguar safari
Basically, the decison of making a jaguar tour or a
jaguar safari
on the Cuiabá river is great and has to be free of Pantanal safari issues. Clearly, tourists have to make it with safety.